With Latinos making up nearly 20% of the U.S. population, there's still grave underrepresentation of this community across all consumer industries. In particular, toys and games is one of the most underrepresenting industries of them all. 
A recent study by the UCLA Chicano Studies Research Center found that out of 5,000 children's books published in 2018, only 5% featured Latino characters. In the toy industry, the numbers are even worse. A 2017 report by the Toy Association found that less than 1% of toys on the market were specifically marketed to Latinos. 
This lack of representation has a specific impact on Latino children in the U.S. They are an integral part of the education system, making up nearly 30% of the public school student population. However, they don't see enough of themselves around them– including the toys and games they play with– which can lead to feelings of confusion and inferiority. It also makes it difficult for them to connect with their rich culture and even the Spanish language at a young age, growing up not really understanding and appreciating it for all it has to offer. 
Can anyone else relate?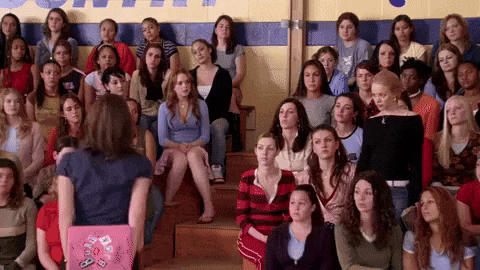 As a U.S. born Latina, I faced this struggle since I was 4 years old, learning English in ESL and quickly assimilating into American culture. I loved reading books but never even considered picking up a kid's book in Spanish. 
From what I remember, that was nowhere to be found. Apart from Uno and dominoes, there were no other games to play with my family. It was only as an adult that I learned of the game Lóteria, a bingo-like game mostly popular in Mexican households; not so much for South American families.  
Growing up speaking, reading, and playing totally in English made me lose my Spanish fluency and sentenced me to many years of shame for not feeling Latina enough. It wasn't until I became an adult that I took it upon myself to connect with my culture by visiting Latin America for the first time and practicing my rusty Spanish till I somewhat became fluent again. Along this journey, I've come across hundreds of Tragos players and followers that have felt the same way. Many of us are actively working to reconnect with our culture after years of not identifying with it because of how "American" we grew up.

Slowly, we've seen a rise in representation and pride in being part of this community. There is less stress on assimilating and more emphasis on taking back the narrative of the culture, primarily in entertainment and social media. This shift is slowly creeping into consumer industries, with the creation of new Latino small businesses up 34% over the last 10 years!
For toys and games, we've seen growing diversity, with a recent win being the release of a line of barbies highlighting several STEM women, including Katya Echazarreta, the first Mexican-born woman to travel to space. We've also seen Latino toy and game brands like Millennial Lóteria and Lil' Libros pave the way for other Latino innovators in the space.
As a company that values and celebrates the Latino community, Tragos is committed to increasing representation in the toys and games industry. While we started with a drinking game, we plan to scale beyond adult games and just "Tragos" to offer all ages representation and fun. Our latest game, Get Loud, is a perfect example of appealing to a younger demographic, while blurring the line between just American and Latino. It contains 800 words in English and Spanish and has references like "Kim Kardashian" and "Mofongo" all in one game. 
We love leaning into our messy, Spanglish U.S. Hispanic culture. By creating games that celebrate every part of us, we hope to inspire the next generation of Latino leaders and creators. There is so much more room in this space to grow and innovate so if you're interested in getting involved or innovating for our community in other ways, drop a comment or contact us. We'd love to hear from you!
About the Author
Carolina Acosta is the founder of Tragos Games and a graphic designer, writer, and speaker. She currently resides in New Jersey, working remote from home and in NYC. Connect with her on Instagram or Linkedin.